Drain Master™ CHEST DRAINAGE SYSTEM
All-in-one three-chamber compact design: integrated the function of fluid collection, water seal, and suction control into one device.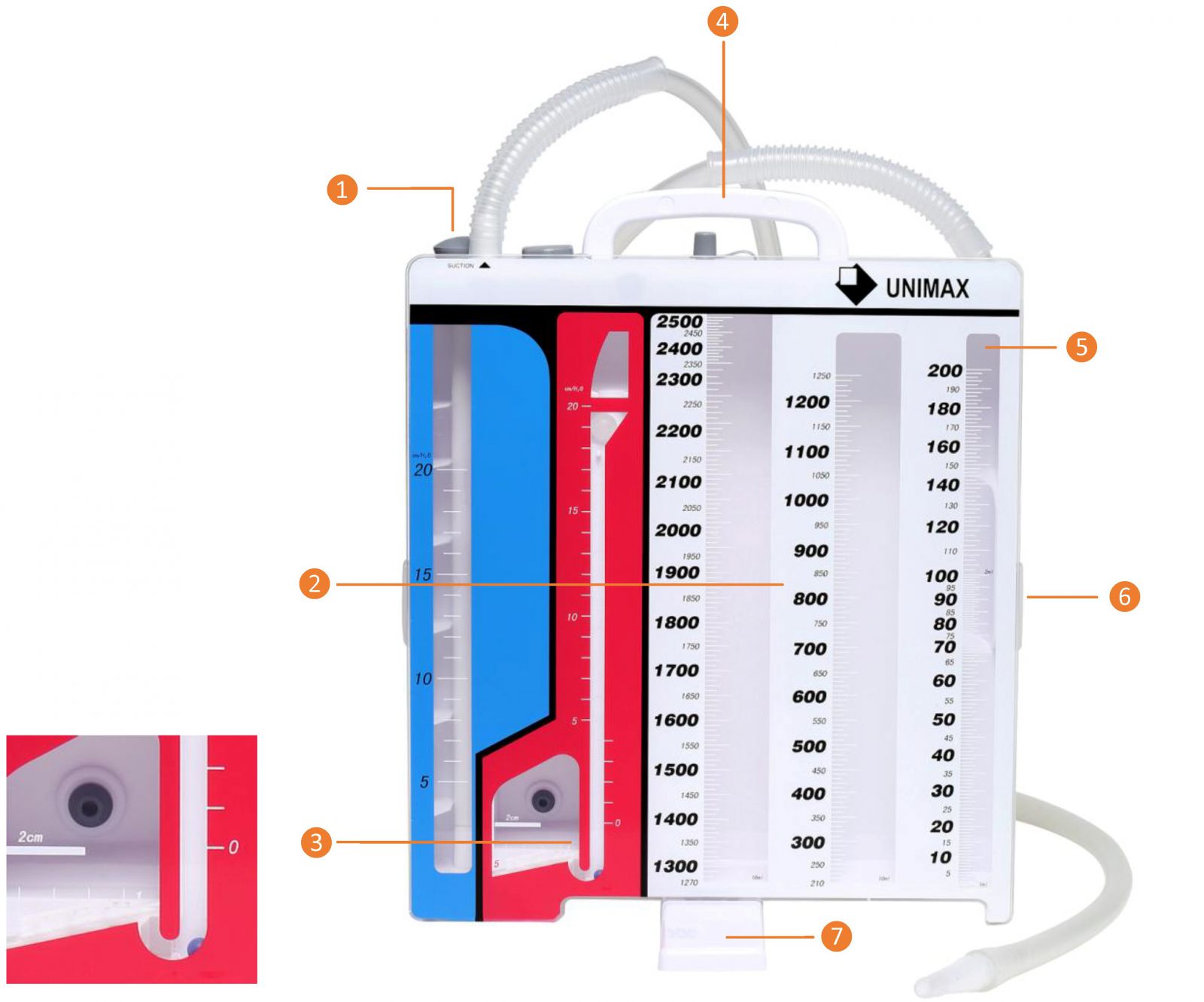 ❶ Pressure Valve
Positive and negative pressure relief valve provides optimal patient protection.
❷ Scale Graphic
Scale graphic design allows accurate patient drainage observation.
❸ Tint Ball
Tinted ball provides clear pressure monitor.
❹ Grip Handle
Easy-to-grip handle provides safer and comfortable patient transport.
❺ Buffel Design
Baffle design offers knock-over protection.
❻ Hangers & ❼ Floor Stand
Flexible hangers and rotatable floor stand suit versatile environments.